Vee Technologies is Raising the Productivity Bar through Micro Company Model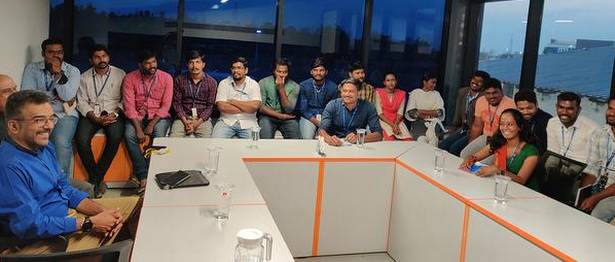 Being a hiring partner for The Sona Group's training and skill development affiliates – Sona Yukti and Sona College of Technology – Vee Technologies has come up with a new technique to boost employee morale and productivity. The employees are divided into multiple groups, which function as independent companies and the winning team will be receive a grand prize of Rs. 10 lakh.
Leader boards that position the teams based on their performance showcase how each team is performing. These micro companies are evaluated based on the ideas they implement and the impact it has on the organization. This innovative upskilling initiative by Vee Technologies is the one that catches attention.
After operating across Bangalore and Chennai, Vee Technologies has extended to Salem, where the Group's educational institutions – Sona College of Technology and Sona Yukti – exist. These institutions serve as skilling and talent supply chain that upskill tech workers and life science graduates who seek better career opportunities.
With upscale workplace powered by solar energy and gardens planted by employees, Vee Technologies at Salem rivals some of the best tech workplaces in Bangalore.
Source: https://www.thehindubusinessline.com/specials/people-at-work/how-a-salem-tech-firm-is-raising-the-productivity-bar/article30924287.ece