The Sona Group's CSR Arm, Valliappa Foundation, Launched Anadhanam – Digital Platform – to Eradicate Global Hunger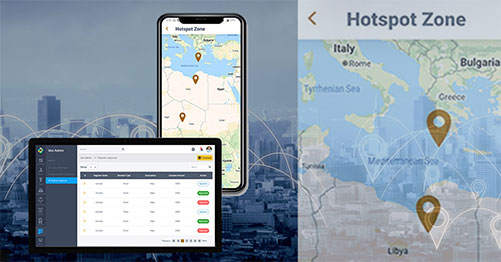 The Corporate Social Responsibility (CSR) arm of The Sona Group, Valliappa Foundation, developed Anadhanam, a digital platform to eradicate global hunger. Chocko Valliappa, Managing Trustee of Valliappa Foundation, launched Anadhanam on 29th September, 2020, which is regarded as the International Day of Awareness on Food Loss and Waste Reduction, considering the impact of sustainable food production has on ensuring nutrition and food security.
This platform aims to solve global hunger and malnutrition through efficient redistribution of excess food. Anadhanam has a central database of all the Below Poverty Line (BPL) zones and various other hunger hotspots, which makes it easy to serve the hungry better. The platform helps NGOs to connect with each other and with other private and government agencies, retail and commercial excess food sources, volunteers and logistics partners to efficiently redistribute excess food.
Valliappa Foundation launched Anadhanam to provide a technology powered backbone to boost the efforts of NGOs and other agencies to identify hunger hotspots and supply the people in these zones with food from excess food sources after stringent quality check. Besides this, the platform is also empowered to create campaigns and events that support specific causes, such as fund raising and spreading awareness.
Source: https://www.thehansindia.com/bengaluru/valliappa-foundation-launches-anadhanam-to-solve-global-hunger-648590
https://www.socialnews.xyz/2020/09/29/valliappa-foundation-launches-anadhanam-to-solve-global-hunger/
https://newsd.in/valliappa-foundation-launches-anadhanam-to-solve-global-hunger/
https://www.indiablooms.com/health-details/H/7736/valliappa-foundation-launches-anadhanam-platform-to-address-global-hunger.html
https://telugubullet.com/valliappa-foundation-launches-anadhanam-to-solve-global-hunger/