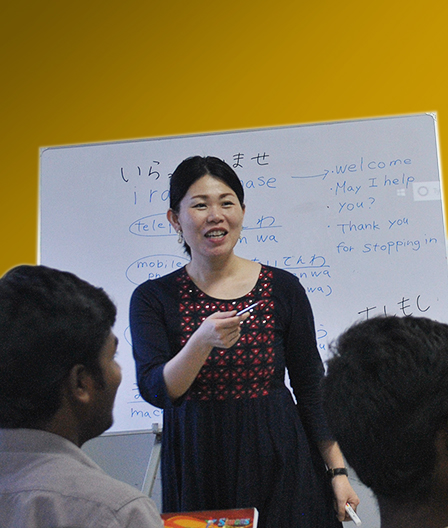 The Sona Group Provides its Technical Interns Job Opportunity in Japan
We all have the ambition of making it big in our career. Given an opportunity to work abroad, anyone would lap it up. Japan these days is coming up as a huge opportunity for jobs. The current Japanese industry provides 2nd maximum job opportunity after USA worldwide. The recent G20 summit was a golden opportunity where our Indian Prime Minister Mr. Narendra Modi had promised 50,000 students job recruitments in Japan. Sona Yukti which is an integral part of The Sona Group has enabled some students to go to Japan and work there. Few students Arul Prakash and Pathi Manikchan have been provided with the opportunity to work in Japan.
The recent G20 Osaka Summit organized by the Japanese government was the fourteenth meet where some 19 countries and the EU had participated. This summit worked on eight themes for Global Sustainable Development. These were global economy, trade, innovation, environmental concerns, employment, development and health.
How Sona Yukti- a concern within The Sona Group creates relevant courses to enhance entrepreneurship and employability
We developed Sona Yukti to mainly create jobs for students below poverty line. These are highly market relevant courses that enable sustainable transformation using learning and skills development. This helps in flourishing the business the youth can be employed and entrepreneurship can be enhanced.
Sona Yukti- a unit under The Sona Group has worked diligently in developing textiles, industry, agriculture, banking and many other industries. The company was incepted in 1920 and has grown up into a mammoth IT infrastructure building the first software technological park, in the heart of Bangalore.
There has been a recent partnership with the Indian Government's Digital India Program, where it was decided that students would be given vocational skills where they get opportunities to work in India or outside.
The Sona Group- Working Towards the Development of India Since Pre-independence
The Sona Group has been working in the development of Indian economy since 1920. It's an entrepreneurial effort to build a new and developed India since pre-independence. The main thought behind this noble venture was to help the poor tea garden workers come of poverty. It's founder, Mr. Kalaithanthai Karumuttu Thiagarajan Chettiar found the motivation to develop Indian economy by staying and working with freedom fighters of India. The Sona Group has various verticals- textiles, agriculture, construction, education and IT.
The vision of this company is to provide healthy living environment through employment. Since independence, it has been taking care of Indian education system. Mr. Kalaithanthai had realized that the British rule was feeding on their own interest and misguiding the Indian population with an inappropriate education system. To bring and end to this system, he opened many English medium schools to provide high end education for one and all, mainly the underprivileged population.
This foundation is one noble journey that believes in the mantra "Education is Knowledge". Its efforts to provide education to every youth of India is recognized as the top most in the country.
Conclusion
The present venture with Sona Yukti is to teach students technical courses in Japanese language so that newer avenues of employment can be enabled for them. This has also opened opportunities for the students to aspire towards working for big companies in India and abroad.
A big thanks to our Prime Minister Mr. Narendra Modi whose contributions in promising recruitment to 50,000 youths has opened the door for many Indians to dream big. This Summit is just one opportunity, there are many more such opportunities coming for the students learning Japanese Language. Various such initiatives are being taken by the Japanese government in 8 locations where more students would get the opportunity of working in India and abroad.
Testimonial from Arul Prakash | Technical Intern of Sona Yukti, A Part of The Sona Group
Testimonial from Pathi Manikam- Technical Intern of Sona Yukti- An Integral Part of The Sona Group